Welcome to Aqua Vie
Providers of Health through Water Treatment and Purification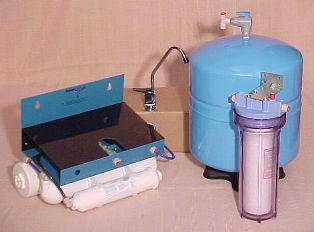 Established in 1998, Aqua Vie is a leader in the field of water purification systems. Noted for its high quality products, quick and effective service, and thorough maintenance, Aqua Vie has risen in the ranks of water purification systems. Offering systems that are designed for residential and commercial use, low or high volume, Aqua Vie aims to meet any requirement clients may have.
Aqua Vie is the first South African Company to develop and manufacture its own Water Purification Systems, specifically adapted to meet the challenges of the South African market.
We are constantly researching the needs of the South African user, from the most sophisticated to the most basic, with the mission of producing cost-effective, technologically advanced, innovative and aesthetically pleasing water treatment systems which provide improved drinking and working water to promote good health and vitality to improve the quality of life.
Aqua Vie is the first South African Company to invest in the local development and manufacture of a wide range of components for domestic Water Purification Systems to reduce dependence on imports, reduce costs and minimize the impact of exchange rate variations. Some of these components are world leaders, putting Aqua Vie ahead of all other manufacturers and suppliers of water purification systems.

We offer Reverse Osmosis plus Deionisation (RO-DI) Undercounter systems, Countertop and Portable Systems together with Point-of-use and Whole House Filter Systems. We also offer a range of Ion-exchange Water Softeners. Most systems can be customised for the client's specific needs, whether at home, business or for travelling purposes.